at checkout
OUR STORY
Strathmore Bagels
The trendiest upscale bagel cafe around.With a warm colorful atmosphere and a welcoming staff that will cater to your every need.Add the smooth Jazz flowing from our speakers and our tropical aquarium to gaze at.Making you feel relaxed as you dine on some of the best food around.Our food is prepared with the only the finest ingredients.Along with our passion to infuse old and new recipes to create some of the most unique gourmet wraps, salads and sandwiches you will ever taste. As if the wasn't enough lets not forget our decedent bakery items or our hot delicious bagels being baked in our ovens all day long.We have something to please the most demanding palette.So come on down to Strathmore Bagels."We'er here to serve you"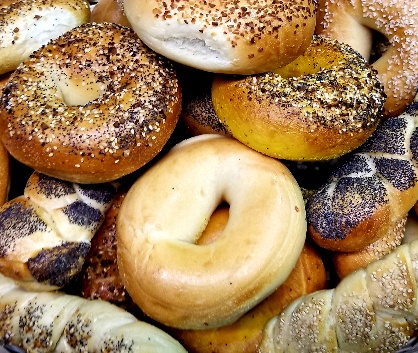 My favorite bagel store when coming to LI. As soon as you walk in the fragrance of the bagels makes your mouth water. They have everything you can think of for breakfast and lunch. Variety of cream cheeses, bagels, and a whole lot more including black and white cookies and rainbow cookies. Definitely not diet friendly lol although they do have gluten free bagels and low fat cream cheeses. Kim H.
This place is always so fresh and delicious! They have a wide variety of cream cheese and also many sandwiches and wraps for lunch ! Def give them a try! Jessica V.
Ahhhhh Long Island Bagels. As a person who visits LI about 2x a year, I always make sure I make a stop for some bagels. This place was a recommendation from a Ronkonkoma native. The bagels were Fantastic, and rather big! The service was great and the prices were modest. The green olive cream cheese was also awesome. Go in confidence! Bryan S.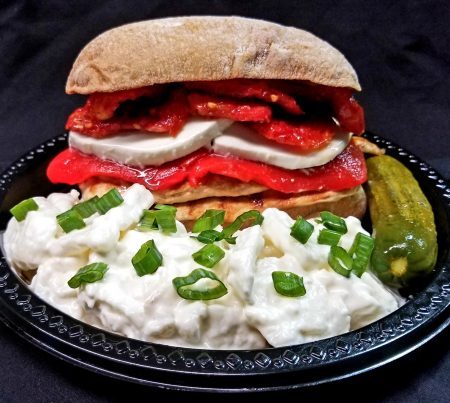 Share The Taste

Our mission is to provide delicious lunch and breakfast sandwiches, sides, snacks and beverages that make your day taste a whole lot better. Our dedicated and friendly staff is always ready to meet your needs, and can't wait to hear you say, "This is the best bagel I've EVER tasted!" We get that all the time! Order Now >
Visit Us
1879 Lakeland Ave
Ronkonkoma, NY 11779